Four additional seasons have been planned for the Northeast Insula Project at Hippos of the Decapolis.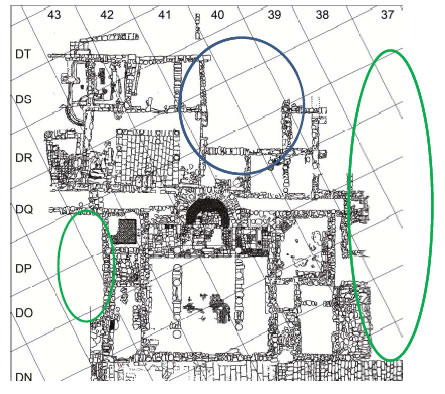 2015 – Return with a team to work on the east side (blue area) of the peristyle house.
2016 – Excavation of a small area north of the church and expand work south of the house and church another five meters or until we reach walls (green area). The work in the south will provide a more stable site.
2017 – Finish work in the above areas in first half of the season. Thoroughly clean site and perform a complete digital scan.
2018 – Final season (study season; small team)