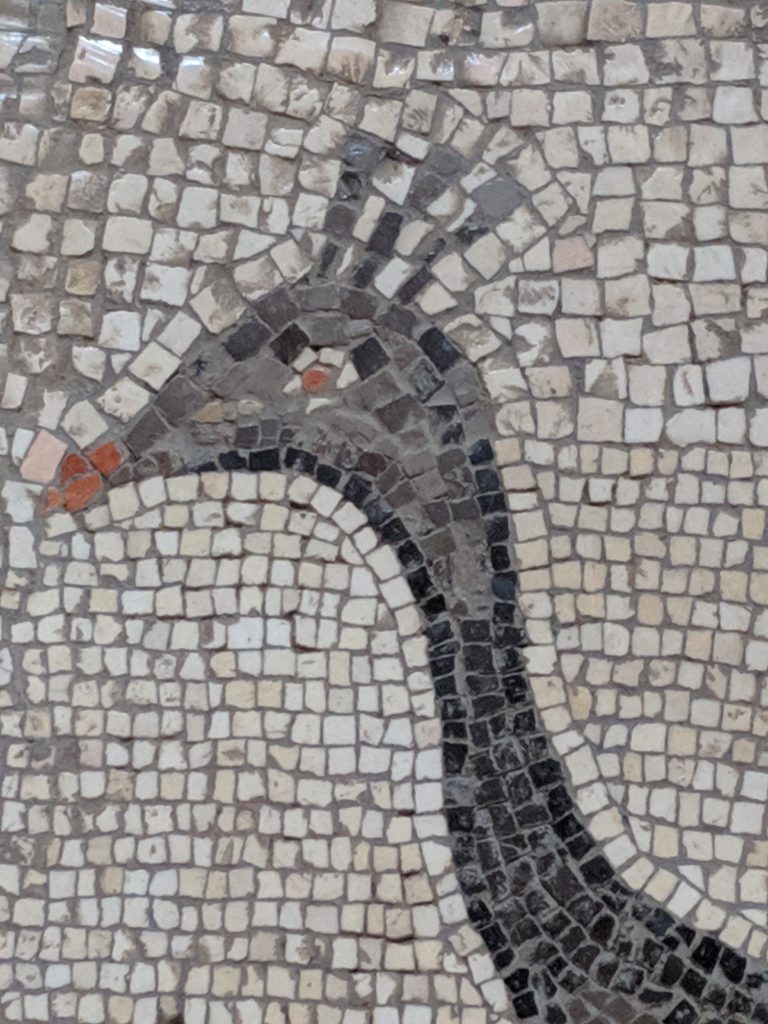 I am settling in at Kibbutz Ein Gev getting ready for the 2019 season. Helping me this summer during the first two weeks will be Rob Schrader, a third-year student from Concordia Theological Seminary, Ft. Wayne. Dr. Michael Dorner will return to work with us during the last two weeks.
We visited the NIP this morning. The generous rains this season (the Sea of Galilee is up some 3 m since January) have yielded an abundant crop of weeds and brush across the NIP. So, we will spend the first couple of days just in brush and growth removal.
I also took Rob today to Kursi, Capernaum, and Tabgha. There is a partially reconstructed basilica at Kursi and a fully rebuilt one at Tabgha. These will help Rob "picture" what we will document this year at Sussita.. The shorebird above is from the north transept at Tabgha.