Yes, again we spent the day pulling weeks and cutting bushes. The weather was the clearest I can recall for July. Whenever, I got tired, all I had to do was look up…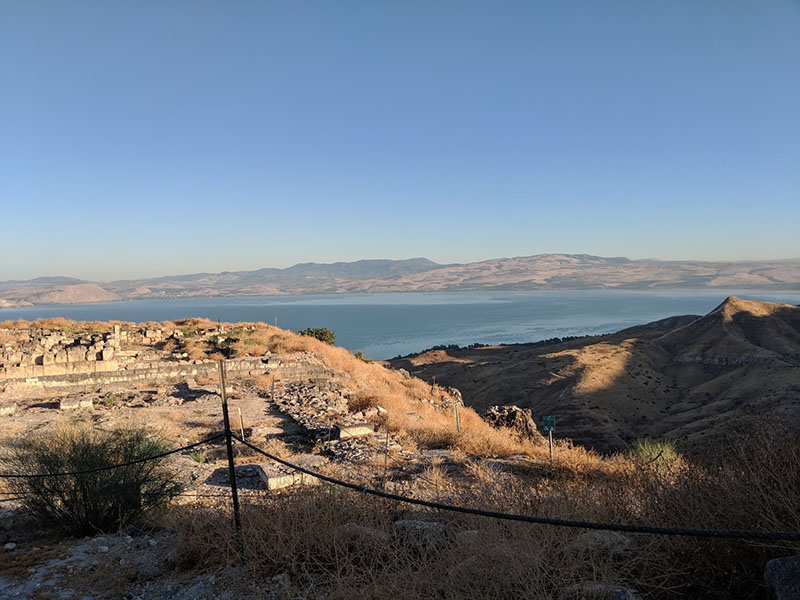 As I cleaned the area west of the atrium, I ran across a broken lintel stone. Facing up and having been washed clean by the rain were three crosses.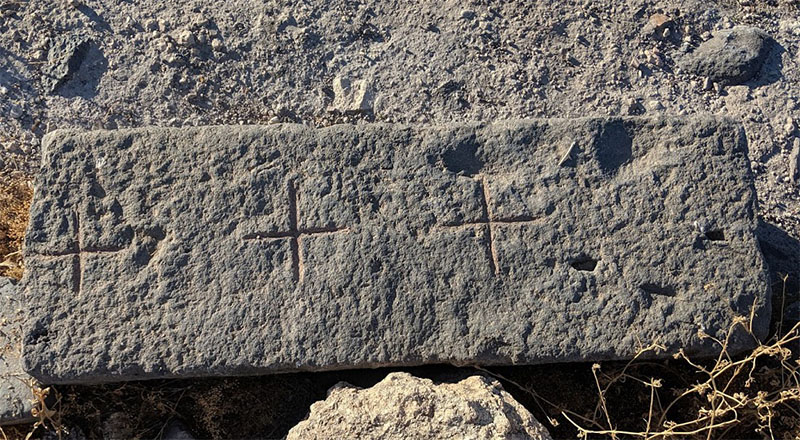 Perhaps it was from one of the entrances of the church, or from some other part of the compound. The form is quite simple, attesting to the poverty of the community. Such pieces make the weed pulling worthwhile.
I offer one additional photo, because the day was so beautiful… the CSP logo flying over the dig site. Yes, we are at Sussita again.