Today formal excavation ended for the Northeast Insula Project. We covered the floor of the portico by the fountain and we filled in the probe at the north end of the portico of the church.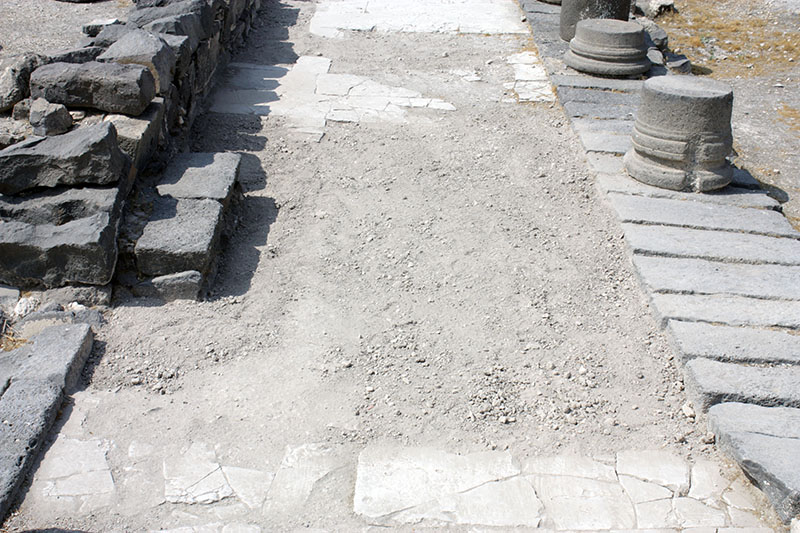 This project began in 2002. I am now done digging. I am thankful to Arthur Segal, Michael Eisenberg, and all the good people from the University of Haifa for giving me the opportunity to execute this project.
During the rest of this week, I will spend my time at the site looking carefully again at a number of problem areas, seeking to understand what I do not yet.