After one entered the garden of the peristyle house from the eastern street, one could turn south and enter the house through a doorway into what we are tentatively calling the northeast hall. The room is in the northeast corner of the house. Just inside the doorway, the visitor was greeted by this inscription: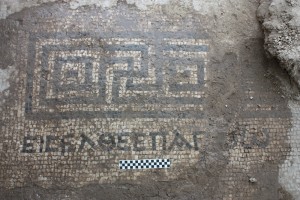 The inscription invites the visitor to "Enter!" However, the end of the inscription is damaged. We are looking for parallels.
Congratulations to Glenn Borchers, our senior volunteer, who first noticed the letters in the mosaic floor…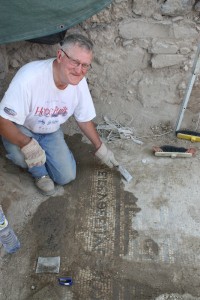 and to the entire team that has worked tirelessly on this most difficult room.