With the conclusion of the second week, we say "farewell" to the Canadian contingent as we welcome returning volunteers.
With the second week, portions of the Beta Building are coming into focus. The southeast portion of the building is an enclosed courtyard with a simple staircase of limestone.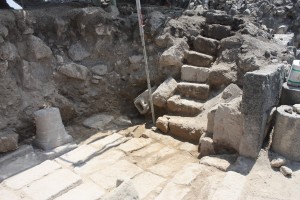 The paved courtyard proceeds north from the staircase. Sitting on the courtyard were two basalt bowls and two grinding stones of varying design.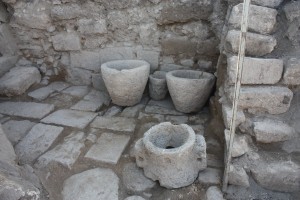 To the north of the paved courtyard is a room with a packed earth floor.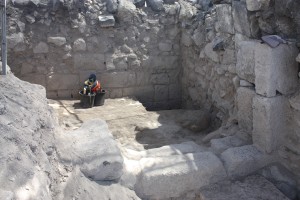 Probes in the northerly room revealed an early floor at the base of three courses of an earlier floor.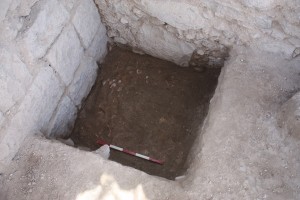 Part of our work in week 2 involved repair to the Alpha Building, the northwest corner of which collapsed. To date we have reset the foundation course and the first major course of stones.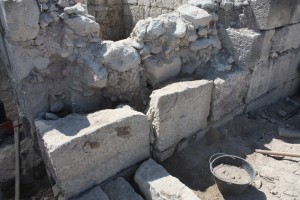 Week two saw the end of the work on the east room of the House of Tyche. Mysteries remain in the northern part of the room, to be revealed in a future season.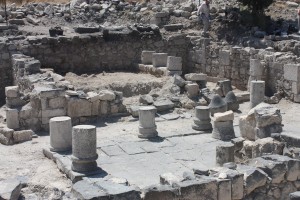 After two weeks in the heat, we ended the day with popsicles in the field. Delicious!